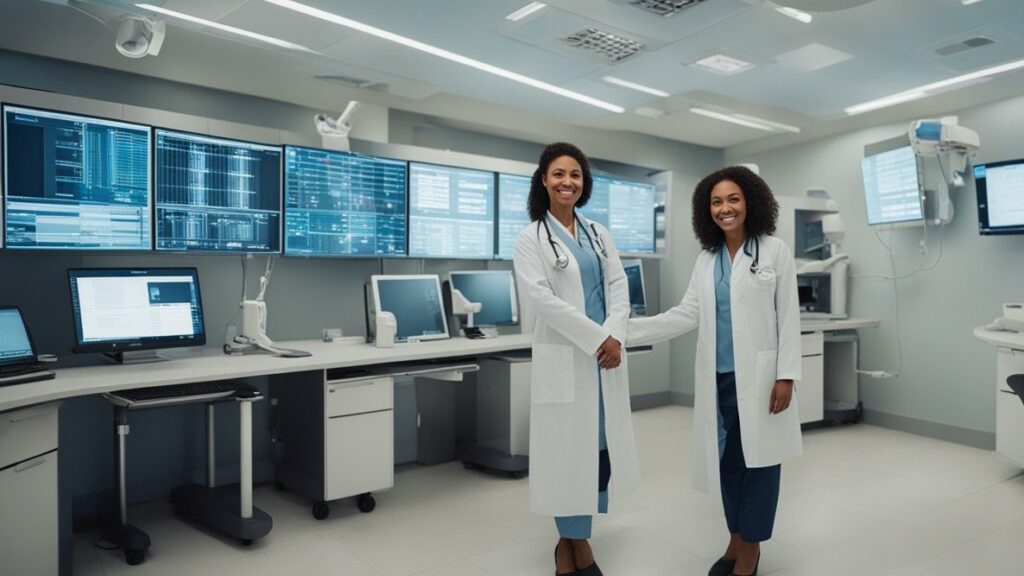 Hospisys: Hospital Management Information Systems
Powerful Solution, Affordable Price
Hospisys is the most user-friendly and reliable Hospital Management Information System (HMIS) for Hospitals and Medical Colleges. It comes with complete compliance with NMC, NABH, HL7.
It also complies completely with the new data-sharing norms of NMC with direct API Integration with NMC's Centralised Dashboard.
Schedule a Free Demo
fields marked with * are mandatory.
Hassle-free experience for you, your employees, and your customers.


Actionable data at your fingertips.

Management
Get a bird's eye view of the entire organization.

Admin & Finance
Flexible billings and insurance integration

Doctor & Nurse
Complete medical history and patient information

Lab Technician
Seamless communication between the lab and the doctors

Stockist & Pharmacist
Effortlessly manage large and complex inventories

HR Manager
Robust HR tools for every stage of the employee lifecycle
Achieve Operational Efficiency & Optimal Revenue
Key Features of Hospisys

EMR at your Fingertips:
Go paperless. Instantly access detailed electronic medical records for every patient.

Customizable Billing Options:
Our flexible billing module gives you the power to create N x N rate combinations for every service.

Effortless Procurement and Inventory Management:
A simple and powerful procurement and inventory system lets you keep track of every item in your inventory.

Integrated Insurance System:
Give your customers a hassle-free bill settlement experience with our integrated insurance modules.

Lighting Fast Customer Support:
Hospitals demand an unshakable IT infrastructure and we deliver it. 96% of queries by our clients get the first resolution
within 15 minutes.

Dedicated Nurse Panel:
everything that a nurse could need from medication history to doctor's instructions in a patient panel designed
specifically for

Special Panel for Doctors:
detailed patient history, drug interactions, allergies, and patient records; help your doctors make an informed
decision.

Email, SMS, Whatsapp Integration:
Ensure that your patients and staff get the notifications they need at the right time; reach out to them through
multiple platforms.

Biometric Attendance:
Track your staff's attendance through a centralized biometric attendance system that is integrated with our payroll
module.
all the bells and whistles you would expect a comprehensive end-to-end hospital management solution to have.
Trusted by Industry Leaders
Key Clients & Testimonials
See it to believe it
Schedule A Free Demo
Unlimited customization possibilities!